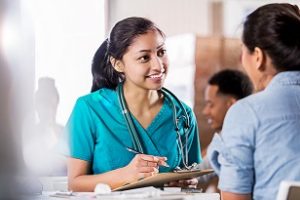 APHCV is here to empower and assist you in making healthy decisions that improve your overall quality of life.  Through a variety of health programs and innovative services, we promote wellness in mind and body at every age.
Take a look at some of the services we provide for specific members of our community.
YOUTH: Today's kids and teens have their own unique challenges and needs.  APHCV promotes literacy at an early age through the Reach Out and Read program and provides youth the opportunity to be on the Student Advisory Boards at John Marshall or Belmont High Schools. Learn more about our programs for youth.
SENIORS: For seniors in our community, we offer comprehensive geriatric health services, nutrition counseling, gentle yoga classes, health education workshops, and transportation assistance.  Learn more today.
WOMEN: Our team of Women's Health Specialists are ready to help you with full OB/GYN services, on-site mammography, breast cancer/cervical cancer screenings, family planning, and fitness classes. Learn more about our women's programs.