Patient Satisfaction 2019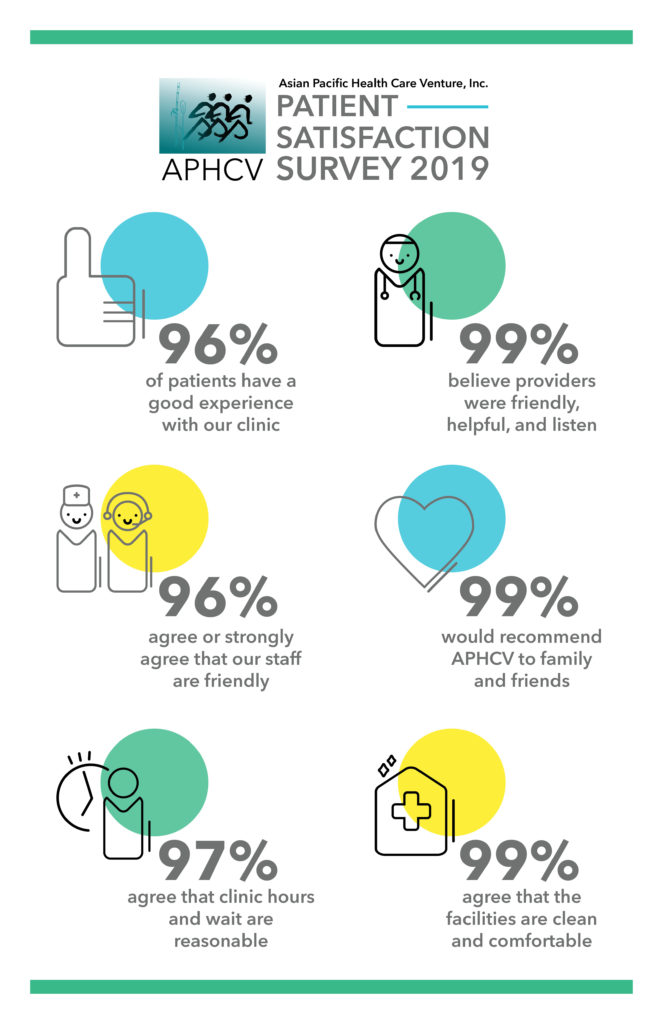 APHCV conducts its annual Patient Satisfaction Survey at all of its health centers. The 2019 survey was conducted in February and 1,089 patients responded. Over 96% of our patients rated their overall experience with APHCV to be "good" or "excellent" and over 98% responded that it was easy to get an appointment. Overwhelmingly, patients responded that wait time was reasonable, able to make an appointment at a preferred time,  our Providers, Call Center, Front Office, and Nursing staff were friendly and helpful, and facilities were clean.  Each year, we continue to receive patient feedback to improve our services and facility to patients.
Thank you for being our patient and supporter!