Testing Information
Regardless of your assigned health center site, you may be assigned to one of the following sites for COVID-19 testing:
How to Get Tested at APHCV
Our Call Center Operators will screen you and determine whether testing is needed.
If it is determined that you are in need of a COVID-19 test, the Call Center Operator will make a telephone/telehealth appointment for you with your Provider. Depending on your insurance coverage, a fee may be applied to your visit.
During your telephone/telehealth appointment, you will be asked some of the following questions to determine timing for testing in order to obtain accurate results: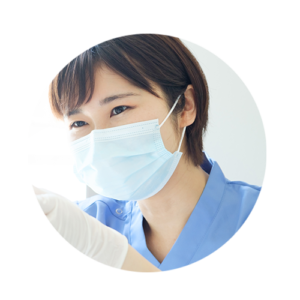 How long have you had symptoms?
When was your last known exposure to someone with a confirmed or suspected COVID-19 case?
Other questions and education on isolation or quarantine will be provided.
 At the end of the telephone/telehealth visit, your Provider will order a COVID-19 test.
If you are newly sick, a PCR test will be ordered.
If you are recovering from illness, no longer symptomatic an Antigen test may be offered instead.
 A Medical Assistant will provide you with an appointment for a COVID-19 test at one of our 3 listed clinic sites and instruction to follow upon arrival.
 Your telephone/telehealth appointment and appointment for testing may not be on the same day due to laboratory capacity.
 Go to the assigned testing site on your appointment date.
 For the safety of vulnerable persons including pregnant mothers, all COVID-19 tests are done outdoors while you remain in your car or in a tent at the testing site.
 Please wear a well-fitted mask to your testing appointment and keep it on until instructed otherwise.
 At your testing site, please follow the instructions of on-site staff.
Results will be uploaded to your Patient Portal account or available with your Provider. We will not call unless your test result is positive.
We are offering COVID-19 tests by appointment only. Unscheduled walk-ins are not allowed, so please call for an appointment.

Please arrive on time to your appointment. If you arrive late, your testing appointment may need to be rescheduled.

---
Testing Site Instructions
Once you arrive at your testing location, please follow the instructions below.
Please make sure that you are wearing a mask at all times during your appointment and prior to performing the test.
Please arrive on time for your appointment. If you are late, you may be rescheduled.
If you're driving:
As you enter the parking lot, please park your car in the lot.
You will receive a phone number to check-in for your testing appointment at the time of appointment making. Call as soon as you have parked your car.
Remain in your car until a staff member provides you with a testing kit for you to collect your specimen.
If you do not have a car:
Go to the outside tent area.  It is located in the parking lot or back of the building.  Please call the number that you were given at the time of appointment making for test.
If phone number does not connect to a live person, proceed to the patient screening area. Please make sure that you wear well-fitted mask.  A staff will instruct you to wait outside, away from other patients.
A staff member will provide you with a testing kit for you to collect your specimen.